Team
We are a team of four composed of game designers, developer, and 3D artists in theirs 20s. First of all, we are gamers who have been blown away by the potential VR has to offer to everyone, and kinda disappointed by the effective VR games available. We wanted to fix that.
That's why, just after our engineering school, we made a studio on our own in 2018. We first worked on
VR Streaming technology
to make VR accessible, and finally we focused on providing full VR contents. You must know that: we are and we'll stay independant !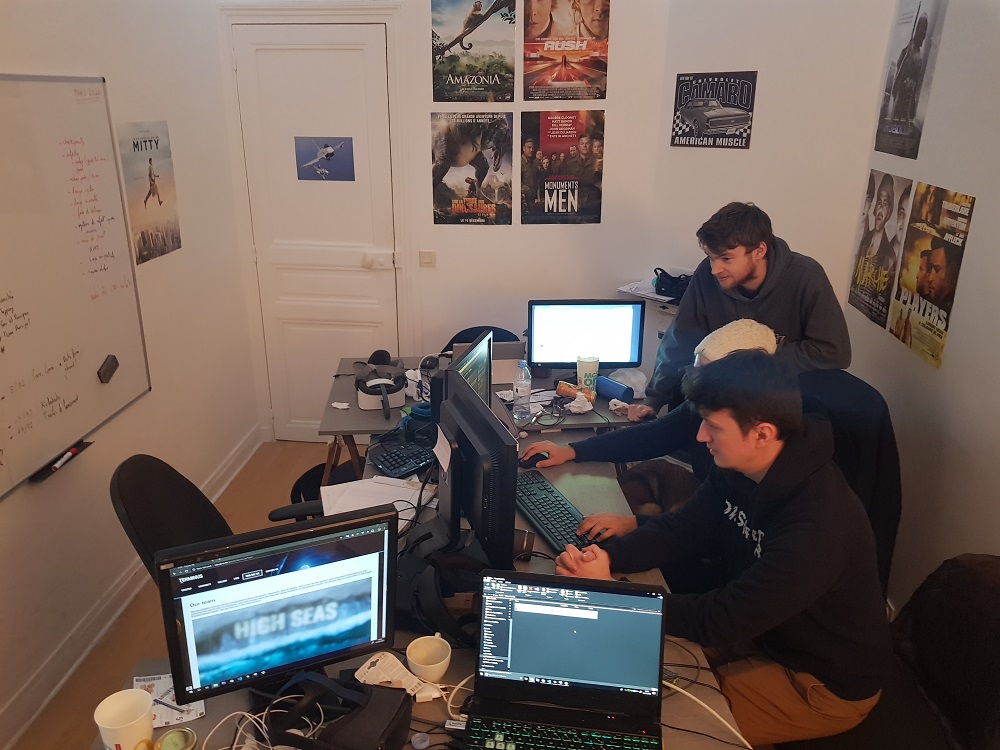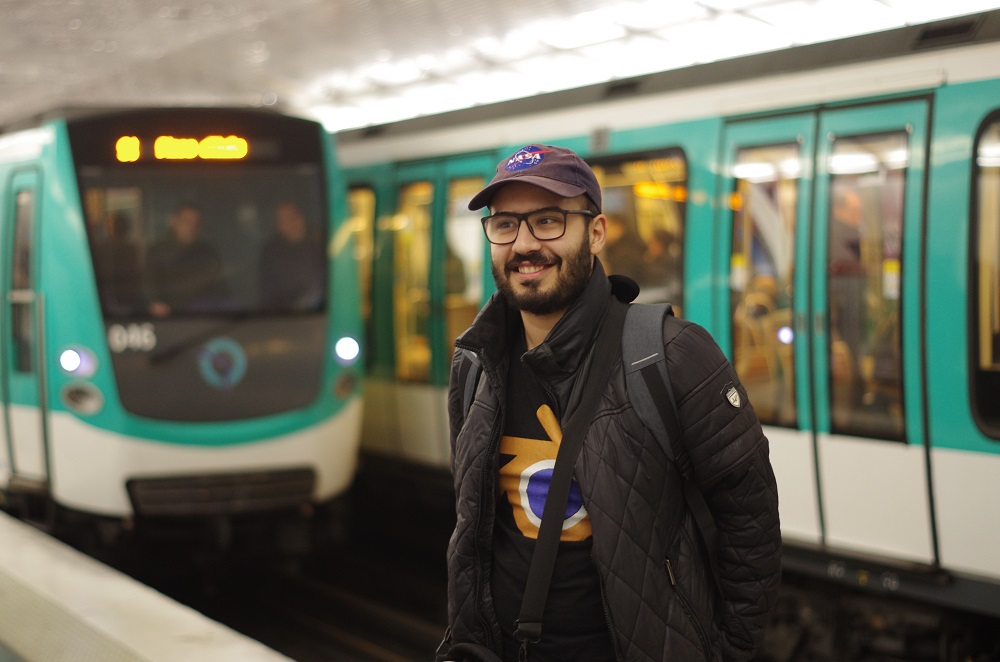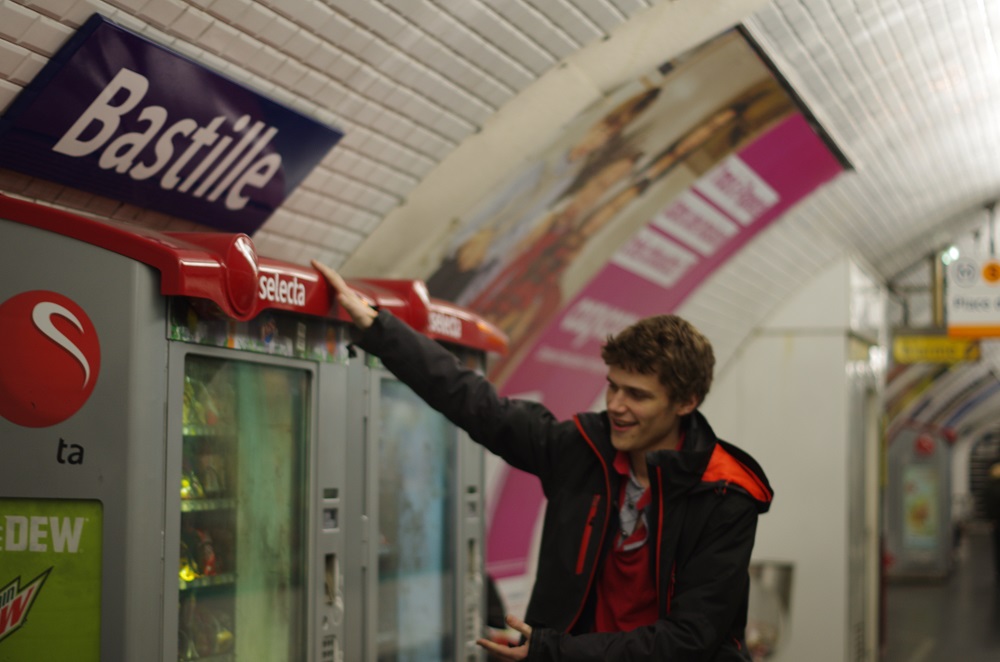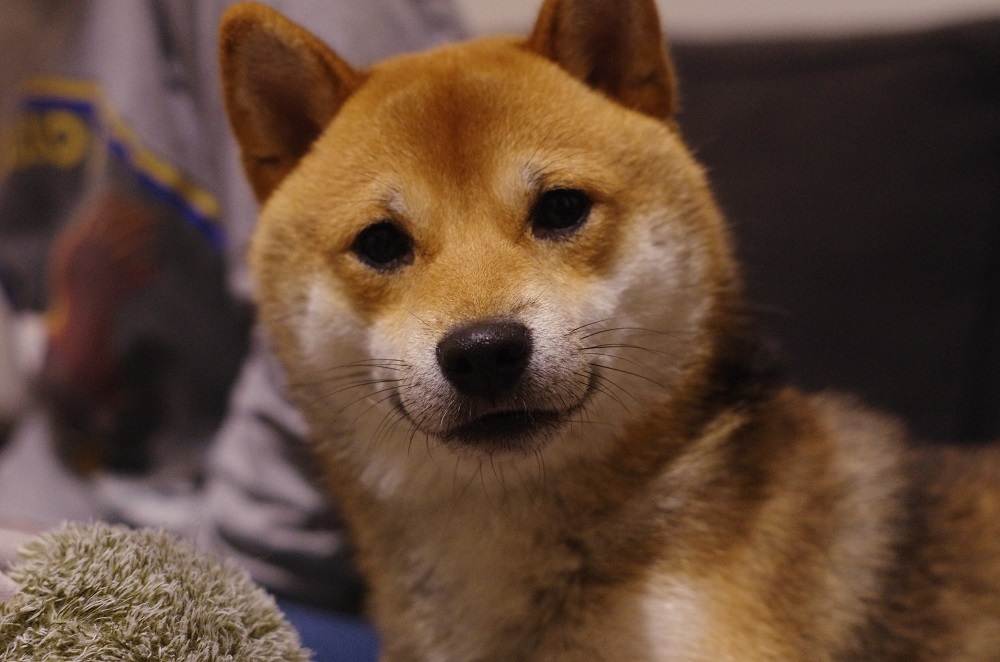 Mehdi
-
Michaël
-
Jérôme
-
Killian
-
Omega 🐶
We are based in Paris (Porte de champerret), and working everyday on Project Terminus. We are committed to providing quality VR content, with a huge 'feel of real'. This is why we added in Terminus the phone as a window to the game universe, the bag as an inventory, the body of the player as an entire input system. We even went to the actual places in the subway to take reference pictures and measurements.
Tools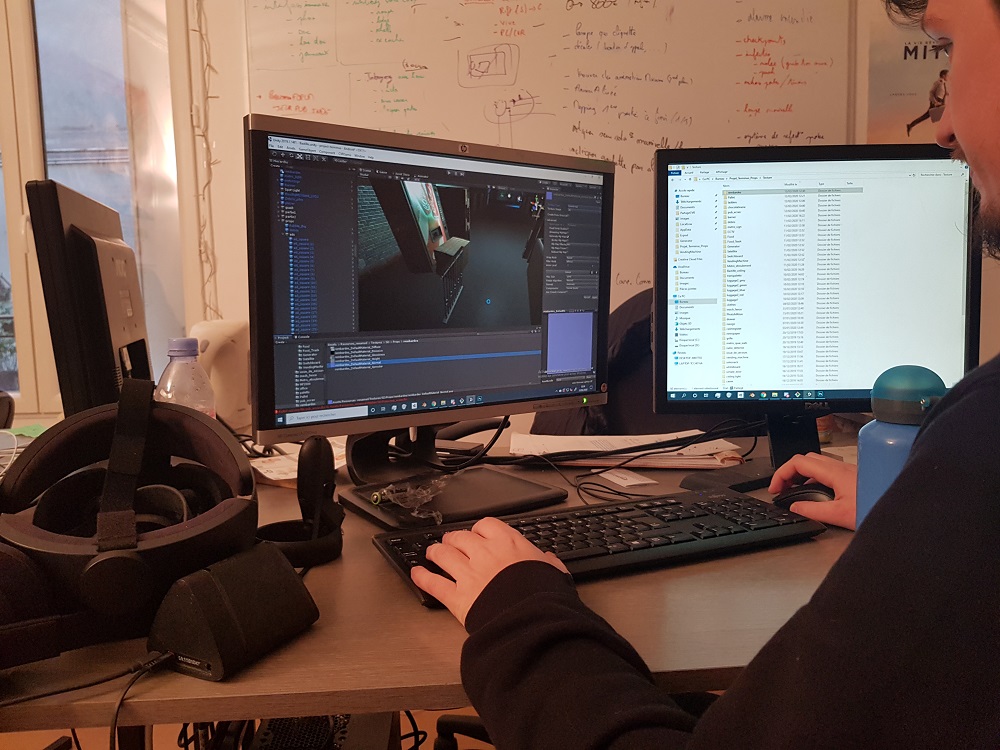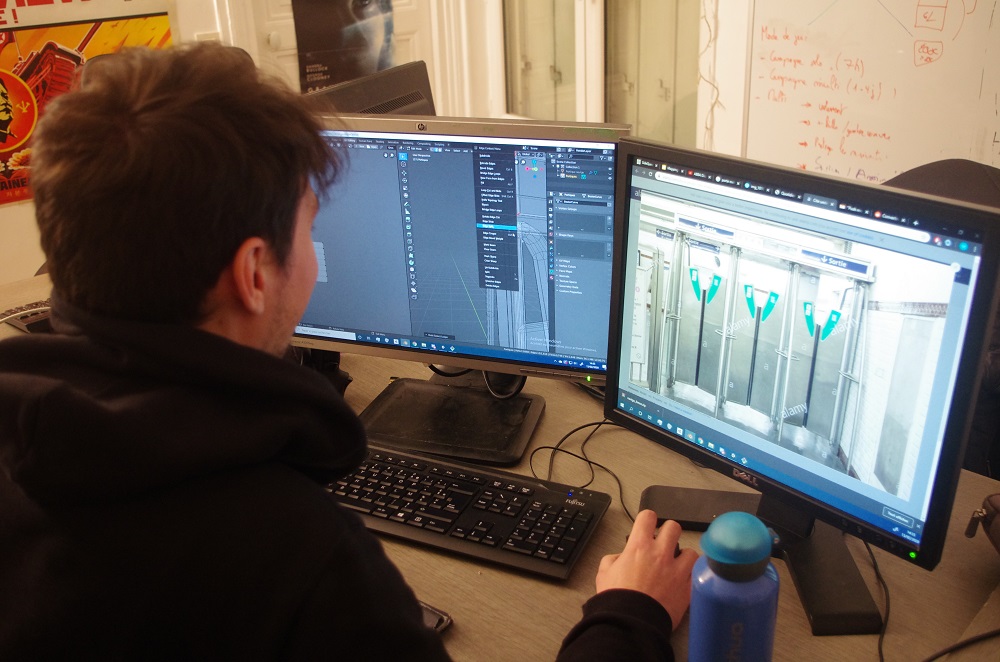 We really are committed to use open source softwares as much as possible. We believe that indie game dev is all about community and sharing and open source softwares are all about that. Moreover, the availability of these tools allowed us to learn and practice on our own.
We're currently working on the following hardware : Oculus Quest / Rift S / HTC Vive / Oculus Go